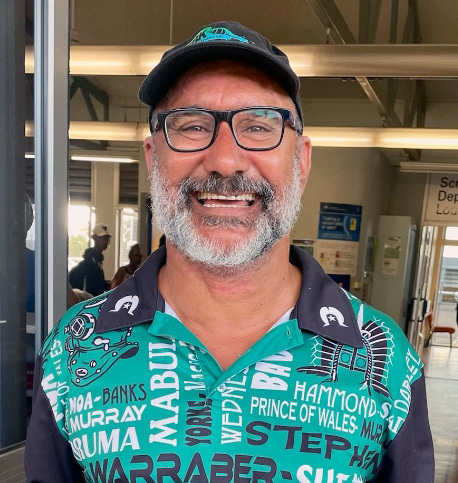 AIATSIS is thrilled to confirm that Ned David, Chair, Gur A Baradharaw Kod (GBK, Sea and Land Council, Torres Strait) will deliver this year's Mabo lecture.   
Ned David is a Kulkalaig – a traditional owner from the Central Islands of the Torres Strait. Ned's homeland, Magan, includes Tudu (Warrior Island), Iama (Yam Island), Gebarr (Gabba Island), Mucar (Cap Island), Sassie and Zagai, the surrounding reefs of Wapa (Warrior reef) and Thidu (Dungeness reef). Ned has family connections to the Komet tribe of Mer (Murray Island) through his mother and to the Doeybaw clan of Saibai Island through his father.  
Ned currently holds several leadership positions. These roles include Chair, GBK; Chair, Magani Lagaugal RNTBC; Malu Lamar RNTBC and Chair, Torres Strait Islanders Regional Education Council (TSIREC). Ned's career background includes working closely with all levels of government and the private sector.  
As we officially start the countdown to Summit 2023, we look forward to bringing you more exciting program announcements over the coming weeks.  
The theme of this year's AIATSIS Summit, held at the Perth Convention and Exhibition Centre on Noongar Boodja Country, Perth, is Navigating the spaces in between – foregrounding the brilliance and value of Indigenous ways of knowing, seeing and being in the world. 
The overall summit program remains a work in progress and will continue to be updated in the lead up the event as new and exciting speakers are confirmed. 
Secure your registration today; we look forward to welcoming you on Noongar Boodja for the AIATSIS Summit 2023..
If you plan to attend the summit as a journalist, whether for one day or all, please register in the media accreditation portal, which is open now. 
Media enquiries: Commsmedia@aiatsis.gov.au or SMS to 0476 843 522