'Our past represents our future. Aboriginal societies are unbroken and returning our sacred cultural artefacts and ancestral remains back to Country brings them and us a peace of mind.'

Mr Neilø McKenzie, Yawuru Senior Cultural Leader.
Yawuru returns
Number of objects
Return destination
Institution
Dates

4 men's restricted items

Rubibi/Roebuck Bay, West Pilbara, WA
Manchester Museum, The University of Manchester, UK

Request submitted: 30 October 2019

Return celebration:
no ceremony during Covid pandemic
Manchester Museum
In June and August 2019 Senior Yawuru men met with AIATSIS on Country to discuss the return of men's restricted objects from Manchester Museum. Covid-19 restrictions impacted on celebratory events and the objects were freighted to Perth and temporarily held at the Western Australian Museum.
On 17 March 2020 Mr McKenzie travelled to Perth to pick up the materials and returned them to Country to be held in their keeping place.
'Delivering the Return of Cultural Heritage project is an extremely culturally grounding and humbling experience. Witnessing senior men sharing stories, holding these items, listening and singing to these items and seeing their spirit being revitalised by having these items home is something I will never forget.'

Mr Christopher Simpson, RoCH Project Director 2020.
Related news and resources
Nyamal Nation welcomes the return of cultural heritage material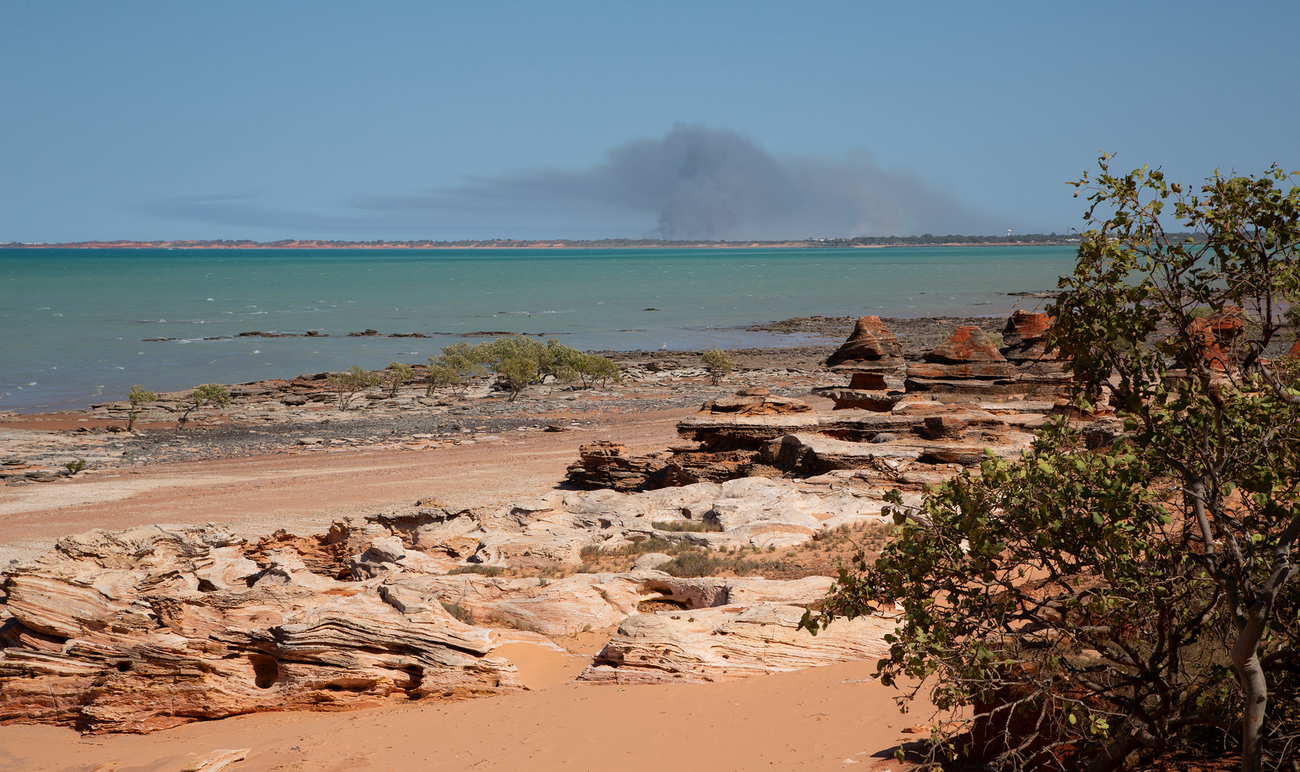 Return of Yawuru artefacts to Country