Competition structure
A two-staged design competition will be conducted to determine a winning design. The Australian Institute of Architects has endorsed Stage 1.
Stage 1: Expression of Interest
| Launch and call for submissions | Submissions close |
| --- | --- |
| 4 March 2022 | 1 April 2022 (14:00 AEDT) |
Submissions for Stage 1 are now closed.
An Expression of Interest (EOI) is being conducted to consider the demonstrated experience and eligibility of Australian architectural, urban design and landscape design firms (design teams) to enable the selection of up to four competitors to participate in Stage 2 of the design competition for the Ngurra Cultural Precinct.
Stage 2: Invited design competition
| Launch | Submissions close | Winner selected |
| --- | --- | --- |
| 10 May 2022 | 5 July 2022 | 29 July 2022 |
The shortlisted design teams will be invited to prepare detailed submissions of concept designs for the Ngurra Cultural Precinct and to present their submission to the jury. Upon review of all submissions and presentations the jury will select a winner. The winning design will be iconic, befitting its location, and reflect Aboriginal and Torres Strait Island peoples' aspirations, achievements and deep connection to Country.
The design for the Ngurra Cultural Precinct should support the following themes:
Renew – Reflect deep and enduring respect for heritage and meaningful understanding to advance the cultural values of Aboriginal and Torres Strait Islander peoples.
Restore – World-leading example of climate-positive design, living place that gives back more to nature than it takes.
Replenish – Unlock meaningful economic opportunities and foster innovation for Aboriginal and Torres Strait Islander peoples nationwide.
Reflect – Welcome all Australians to learn, celebrate, and embrace our common future, and to move forward on a shared journey of global significance.
Jury
Nine distinguished jury members will be responsible for selecting the invited competitors to Stage 2 and determining the winning proposal of the design competition.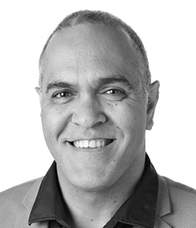 Who is eligible to enter?
AIATSIS is seeking Australian design professionals based in Australia, with a strong track record of Australian projects and capacity and capability to deliver a project of such national and cultural significance.
Multidisciplinary Australian design teams led by an architect registered to practice in Australia are eligible to participate.
Examples of multidisciplinary teams include a team led by an architect, partnered with Aboriginal and Torres Strait Islander design consultants, landscape architects, artists, engineers.
Aboriginal and Torres Strait Islander people are strongly encouraged to participate, but this alone is not an eligibility requirement.
Who is ineligible to enter?
The following are ineligible to participate in the design competition, including as a member of a multidisciplinary team:
Architects not registered to practice in Australia.
Multidisciplinary teams located outside Australia.
Jury members.
AIATSIS employees (current and former).
Employees or associates of the competition advisor and probity advisor, and any person involved in the preparation or organisation of the design competition.
An elected representative or officer of any relevant consent authority.
A family member, associate or employee of any of the above, except where the probity advisor or competition advisor formally assesses the respondent's written declaration and agrees that the circumstances of the relationship or interest do not give that respondent any actual or potential advantage.
Ethos Urban has been appointed by AIATSIS as the competition advisor responsible for managing the design competition.
All enquiries regarding the design competition are to be directed to ngurra@ethosurban.com
Honorarium and design commission
The shortlisted invited design teams will be remunerated approximately $100,000 for their participation in Stage 2 of the design competition. It is the intention of AIATSIS to appoint the winning design team to develop their proposal, leading ultimately to construction and delivery of the nationally significant Ngurra Cultural Precinct.
Frequently asked questions (FAQ)